---
The ESSENTIAL FRESH SEAL ™
Our ESSENTIAL FRESH SEAL™ packaging provides our authentic artisan bread with locked-in freshness for months, not days, so you can enjoy the highest quality bread on-demand with no freezing or preservatives.
The Essential Baking Company cares. The ESSENTIAL FRESH SEAL™ packaging is not manufactured or formulated with BPA, or any other substance that is known to be harmful and is recyclable symbol 7 where facilities exist.
If you live in the Pacific Northwest, the greater Seattle or Portland areas, Ridwell accepts all our bread bags for recycling. Clicking through from our site will give you $10 off your Ridwell membership. Please support them and tell them we sent you!
Discover how Ridwell is different from conventional recycling by viewing this infographic.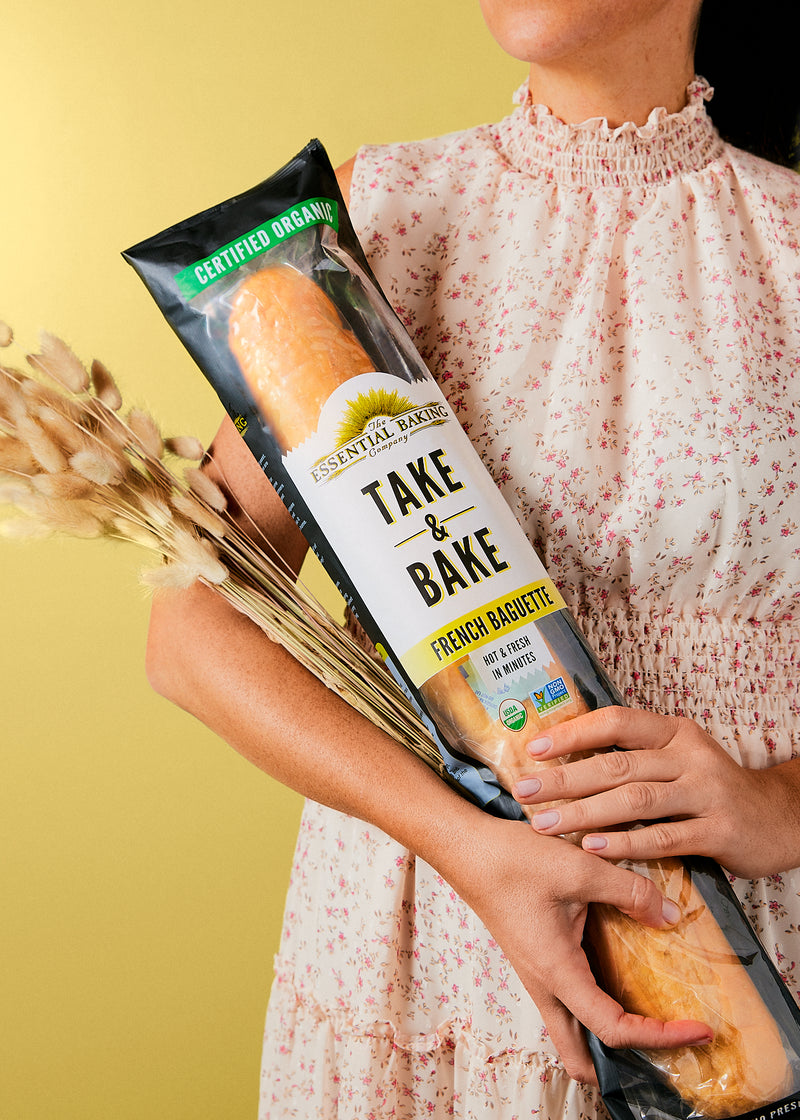 Artisan Breads
Our breads are made using traditional artisan techniques combined with the best organic ingredients we can find. We start with four basic ingredients; Unbleached Wheat Flour, Water, Sea Salt, and naturally occurring yeast. Thanks to our very own sourdough starters; our dough experiences a long, natural fermentation process to encourage the naturally occurring yeast.
Classical Desserts
Our desserts are a delectable mix of European-style technique and the highest quality, all natural, Pacific Northwest ingredients available. Everything is made in small batches entirely from scratch to create edible works of art that can be enjoyed for celebrations big and small.
---
Product & Quality Certifications
All of our products are handcrafted with care and made with only the best ingredients. Don't just take our word for it, check out our list of certifications found throughout our baked goods:
USDA Certified Organic** means that the product was certified following the standards set by the United States Department of Agriculture National Organic Program.
Non-GMO Certified means that a product is certified as Non-GMO by the Non-GMO Project.
Safe Quality Foods (SQF) certified by Global Food Safety Initiative (GFSI).
**The USDA defines organic as a labeling term that indicates that the food or other agricultural product has been produced through approved methods. These methods integrate cultural, biological, and mechanical practices that foster cycling of resources, promote ecological balance, and conserve biodiversity. Synthetic fertilizers, sewage sludge, irradiation, and genetic engineering may not be used.